The Synchron pianos
The piano we are talking about in this review is entirely recorded in the Synchron Stage recording hall, and incorporates a real reverb, supplied as a dedicated stereo channel added to the close mics one. It cannot be purchased separately from the first volume of the Syncron-ized Special Edition library, a collection of basic orchestral instruments with which the piano immediately blends, thanks to the common reverberation. The piano can be, like the other instruments in the collection, automatically placed on the virtual stage.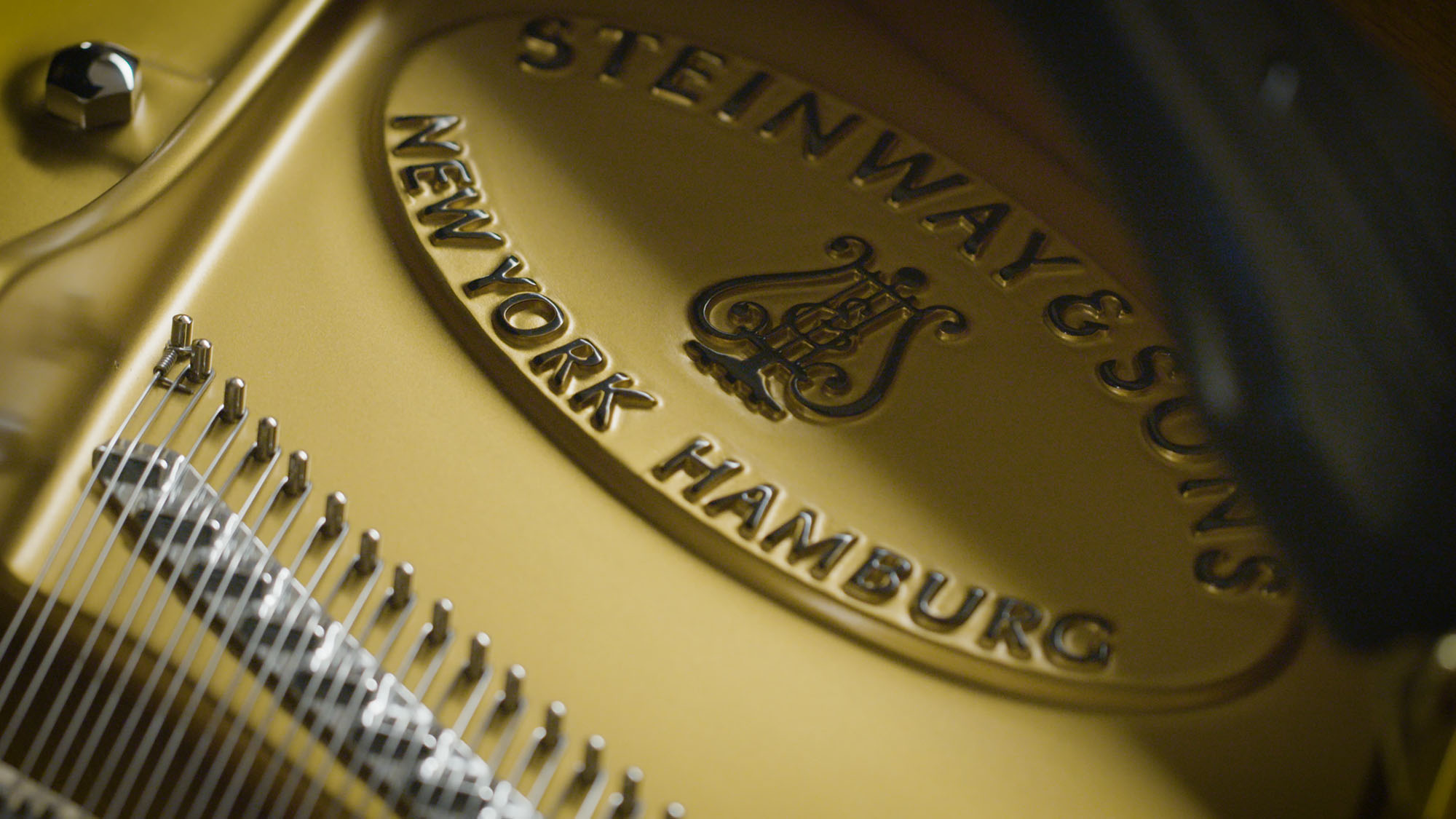 Detail of the piano (photo © Vienna Symphonic Library).

The sampled instrument is one of the three hosted in the studio. In addition to this magnificent Steinway C-274 concert piano, with its bright and powerful sound, there are also the Yamaha CFX which inaugurated the Synchron Piano series a few months ago, and a Bösendorfer, which one could foresee as the next release. VSL already has a Bösendorfer in its catalog, with the excellent Vienna Imperial, whose quality is still hard to surpass. However, this is a rather dated Vienna Instrument, recorded almost without reverberation and, most of all, without gradual damper pedal.
The Light version of this Steinway is based on the same samples as the full version, but with dynamic levels reduced to "only" thirty, and only two pairs of microphone channels. The full version, named the Concert D-274, includes about one hundred dynamic levels, and eleven sets of freely mixable microphones.