Play
The page with which the player first shows up is the Play. Very clean, it manages to contain all the basic adjustments. At the top of the window there are indicators of velocity and volume level, which help to identify possible causes of distortion. Three large knobs allow you to adjust on the fly the amount of reverb, the overall volume of the plugin, the response to dynamics.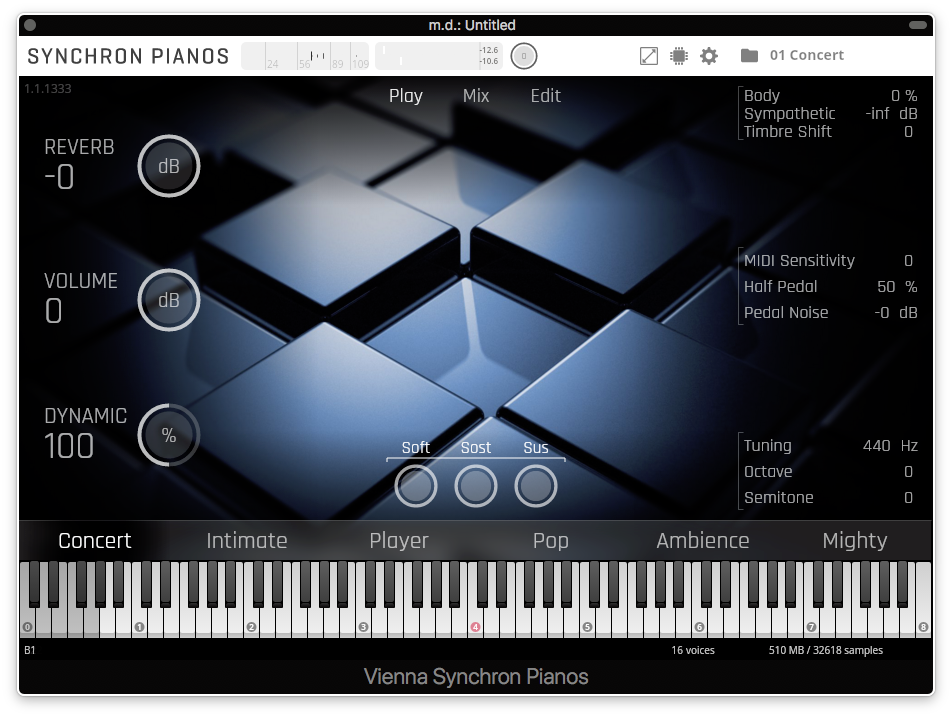 The Play page contains the basic settings.

On the opposite side of the window there are some adjustments allowing one to customize the timbre, by acting on the body resonance, the sympathetic resonance of the strings, and the overall color of the sound. These are general settings that can then be refined in the Edit page.
Other general controls concern the response to dynamics, and the level of the half pedal and the noise of the pedal mechanism. The obvious octave adjustment and end of pitch are also there.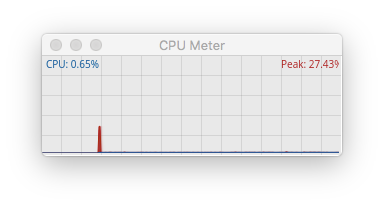 The CPU load indicator allows you to better adjust polyphony and general settings.