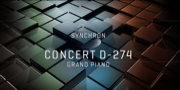 Vienna Symphonic Library (VSL) recently introduced a huge sampled piano based on a very recent Steinway D-274 concert. They also offer a reduced version with the new Synchron-ized Special Edition orchestral library. A grand piano sampled with the greatest accuracy, at a price that can be very low.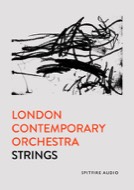 Tired of the usual sounds? Spitfire Audio has something unusual to add to the usual recipe. The LCO Strings let you explore new sound worlds, now very common in the most adventurous productions, at the meeting point between classical contemporary and experimental rock. For this new sonic dimension, there are still very few contributions from the world of orchestral libraries. So, here is one for you, one of absolute relevance.

The UR824 is a professional multichannel USB audio interface, featuring eight high-quality microphone preamps and converters. Although first released in the far 2011, the UR824's software has been constantly kept up to date, to make it still a perfectly competent audio interface.